Our Story
Bell Access & Engineering Ltd was founded by Daniel Bell in 2010. Dan Started as a self employed Rope access level 3 and has taken Bell Access & Engineering Ltd to new heights. With the aid of Hayley and Brian, Bell Access & Engineering Ltd is expanding company taking on new challenges by the day.
Our Approach
Bell Access & Engineering Ltd have a safety first approach to all our projects. We believe that by instilling this mentality into all our staff brings a positive culture to the working environment and this translates in to care and outstanding work delivered on every project.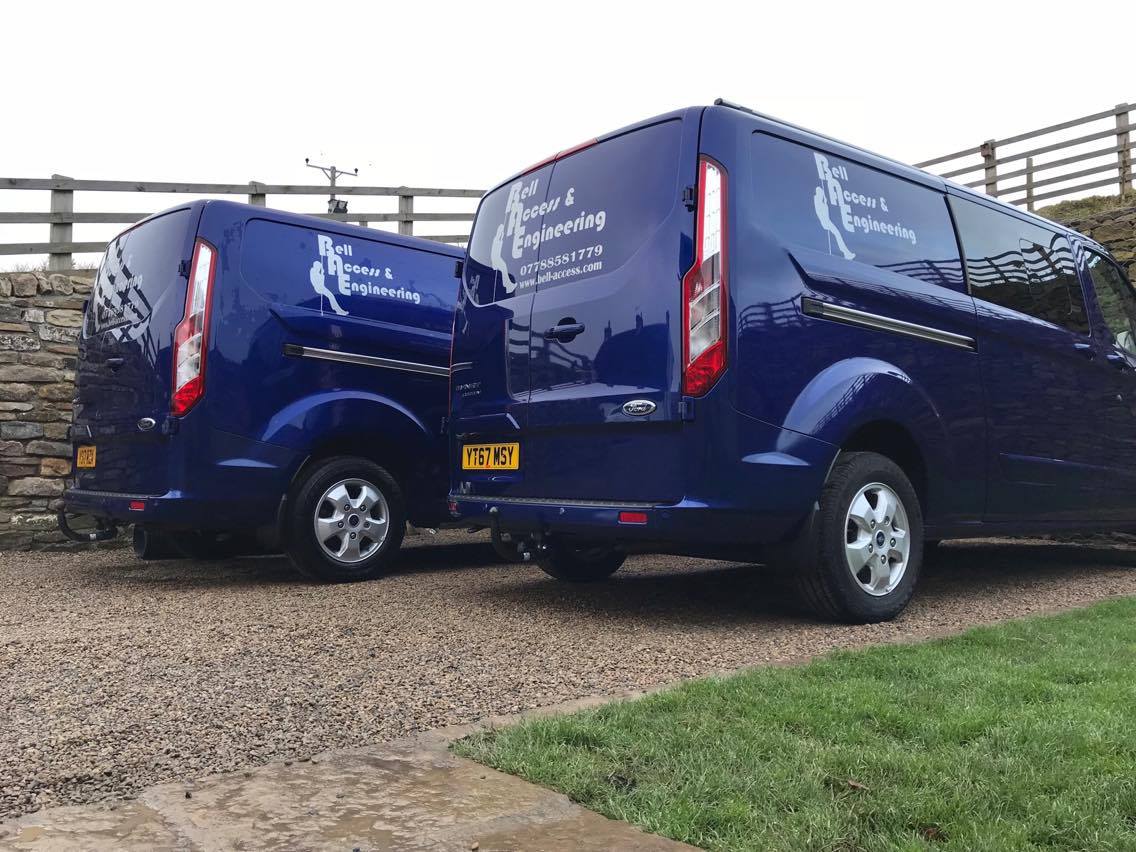 Dan Bell
 Company founder and Director. From Upper Tees-dale in Co. Durham a background of outdoor activity and an upbringing in farming Dan became an IRATA level 1 in 2006, founded Bell Access in 2008 and has operator as a IRATA Level 3 since 2009, Working with several of the UK leading geotechnical engineering rope access companies running and supervising projects in the UK and abroad Dan has a wealth of knowledge and experience in the industry and a practical involvement in all projects he's been involved in.
Brian Thomson
Company Director. From Edinburgh original , the outdoor activity sector has taken him around Europe and finally to Cumbria. Having been on the same IRATA level 1 course as Dan and having worked with many of the same companies but on vastly different projects, Brian moved in to training in 2011 with a leading UK training and equipment provider running courses in IRATA, Work at height rescue and hosting and chairing many industry sector events. Brian brings with him a wealth of knowledge on equipment standards, legislation and compliance.
Hayley Bell
Company Secretary & Director
Company Secretary & Director. From Grimsby and partner to Dan, Hayley has a background and early career path similar to Dan and Brian, Latterly running community enterprise and funding support to local community businesses as well as managing teams in a larger commercial business Hayley brings HR and finance to the back office of Bell Access and is the point of contact to all things in the office.
Get in Touch
We look forward to hearing from you please get in touch with any queries about any of our services